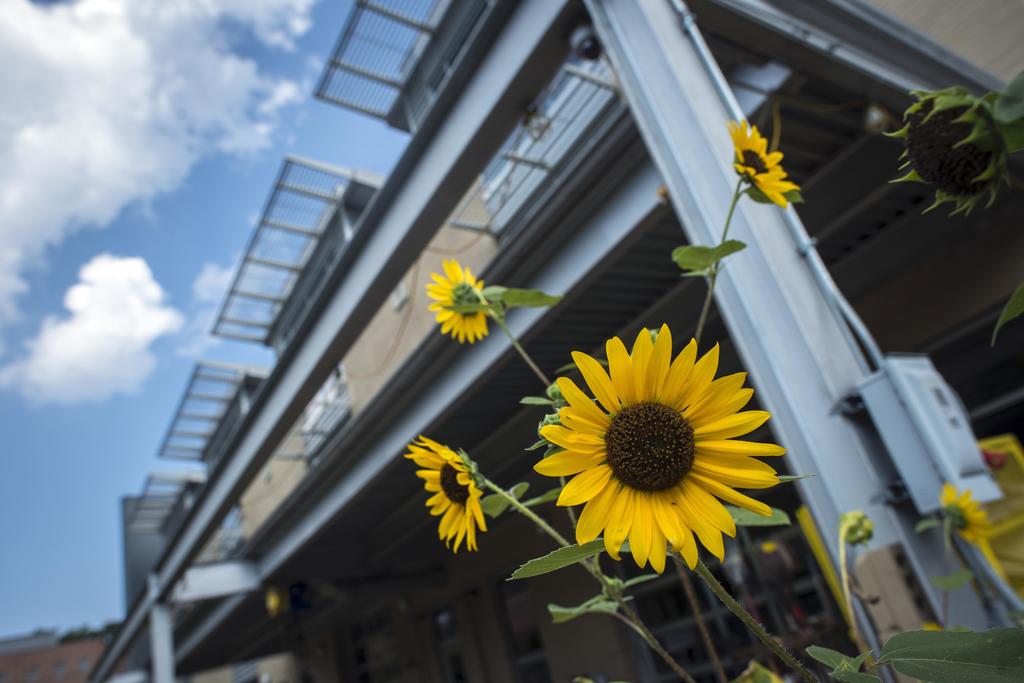 Graduate Council
The Graduate Council oversees graduate courses, certificates, concentrations, degree programs and policies.
The Council may advise the Provost regarding:
Academic policies governing graduate education
Approval of new and revised graduate courses and programs
Review and assessment of graduate programs
Planning and attainment of graduate education strategic goals
Policies and resources for graduate student support
The Council meets monthly during the academic year. Meetings are open to the entire George Mason University community.  
Agenda items must be submitted two weeks prior to the meeting date. Late submissions will be postponed to the next meeting. The agenda will be posted online one week prior to the meeting. All meetings will be held 1:30 – 3:00 p.m. The agenda for the next upcoming meeting can be found here.
Join the meeting here: https://gmu.zoom.us/j/97961786728.
Graduate Council Meeting Dates 2023-2024
| | | | |
| --- | --- | --- | --- |
| Agenda Items Due | Agenda Online | Meeting Date | Meeting Location |
| 8/02/23 | 8/09/23 | 8/16/23 | Zoom |
| 9/06/23 | 9/13/23 | 9/20/23 | Zoom |
| 10/04/23 | 10/11/23 | 10/18/23 | Zoom |
| 11/01/23 | 11/08/23 | 11/15/23 | Zoom |
| 11/29/23 | 12/06/23 | 12/13/23 | Zoom |
| 1/03/24 | 1/10/24 | 1/17/24 | Zoom |
| 2/07/24 | 2/14/24 | 2/21/24 | Zoom |
| 3/01/24 | 3/13/24 | 3/20/24 | Zoom |
| 4/03/24 | 4/10/24 | 4/17/24 | Zoom  (last meeting before catalog deadline) |
| 5/01/24 | 5/08/24 | 5/15/24 | In-person |
Graduate Council Members
Representative
Contact Information
Term
Laurence C. Bray
Chair
Senior Associate Provost for Graduate Education and Associate Professor lbray2@gmu.edu
Non-expiring
Yellia Seanor
Graduate Council Secretary
Graduate Administrative Specialist yseanor@gmu.edu
Non-expiring
Ellen Rodgers
College of Education & Human Development
Associate Dean, Student and Academic Affairs, and Associate Professor
erodger1@gmu.edu
07/2021-  06/2024
Jennifer Hathaway
College of Education & Human Development
Associate Professor, Literacy
jhathaw2@gmu.edu
07/2023-06/2026
Deborah J. Goodings
College of Engineering and Computing
Associate Dean for Graduate Programs and Professor
goodings@gmu.edu
07/2021- 06/2024
Ioulia Rytikova
College of Engineering and Computing
Professor, Information Sciences and Technology
irytikov@gmu.edu
07/2022- 06/2025
Marguerite Rippy
College of Humanities and Social Sciences
Associate Dean for Graduate Academic Affairs and Associate Professor
mrippy2@gmu.edu
07/2023-06/2026
Benjamin Gatling
College of Humanities and Social Sciences
Associate Professor, English
bgatling@gmu.edu
07/2023-06/2026
Robert Weiler
College of Public Health
Senior Associate Dean for Academic Affairs and Professor                                                rweiler@gmu.edu
07/2022- 06/2025
Holly Matto 
College of Public Health
Associate Professor, Social Work
hmatto@gmu.edu
07/2023-06/2026
Gerald Weatherspoon
College of Science
Associate Dean for Undergraduate & Graduate Affairs and Associate Professor
grobert1@gmu.edu
07/2023-06/2026
Natalie Burls
College of Science
Associate Professor, Climate Dynamics
nburls@gmu.edu
07/2023-06/2026
Justin Sutters
College of Visual and Performing Arts
Assistant Dean of Research and Assessment, and Associate Professor
jsutters@gmu.edu
07/2022- 06/2025
Gregory Robinson
College of Visual and Performing Arts
Associate Professor, Music
grobins8@gmu.edu
07/2022- 06/2025
Douglas Eyman
Faculty Senate
Associate Professor, Writing and Rhetoric
deyman@gmu.edu
07/2023-06/2024
Susan Allen
Jimmy and Rosalynn Carter School for Peace and Conflict Resolution
Henry Hart Rice Chair of Conflict Analysis and Resolution
sallen29@gmu.edu
07/2023-06/2026
Agnieszka Paczynska
Jimmy and Rosalynn Carter School for Peace and Conflict Resolution
Professor, Conflict Analysis and Resolution
apaczyns@gmu.edu
07/2023-06/2026
Bonnie Stabile
Schar School of Policy and Government
Associate Dean for Student and Academic Affairs, and Associate Professor
bstabile@gmu.edu
07/2021- 06/2024
Siona Listokin
Schar School of Policy and Government
Associate Professor
slistoki@gmu.edu
07/2022- 06/2025
Paige Wolf
Costello College of Business
Associate Dean of Graduate Programs and Associate Professor
pwolf1@gmu.edu
07/2022- 06/2025
Ioannis Bellos
Costello College of Business
Associate Professor, Information Systems and Operations Management
ibellos@gmu.edu
07/2022- 06/2025
Vikas Velagapudi 
Graduate Student Representative
President, Graduate and Professional Student Association
vvelaga@gmu.edu
07/2023-06/2024
Ashish Hingle
Graduate Student Representative
Executive Vice President, Graduate and Professional Student Association
ahingle2@gmu.edu
07/2023-06/2024