When you choose Mason for graduate studies you join an inclusive community of scholars in more than 130 master's, doctoral, and professional programs, and more than 100 graduate-level certificates.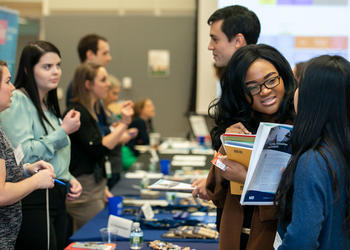 Mason's proximity to the Washington, D.C., metro area puts you in the orbit of thousands of employers in the public, private, academic, and NGO sectors.
Our location and flexible programs also allow many graduate students to attend classes and conduct research while they advance their careers.
Finding Your Way in Graduate School
The landscape of graduate school can vary vastly between programs, but there are some common steps all graduate students can take to help build a solid foundation of success in their master's or doctorate programs.
The Office of Graduate Education has an orientation guide to help you get integrated into graduate school. 
Living that Graduate Life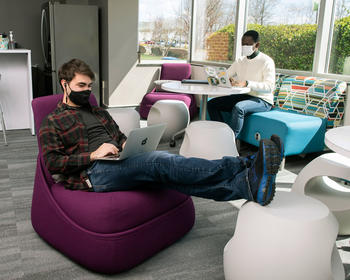 Mason's Office of Graduate Student Life connects students with campus resources to meet your needs.
Their team arranges programming for: 
Professional development
Personal development and well-being
Community-building and engagement
The office will also provide help when you need it and be an advocate for you in the community. 
Get the Inside Scoop with 'Mason Grad Insider' blog
Policies and Procedures
If you're wondering, "Can I do that?" or have questions about grades, leave-of-absence, or any other action that could affect your journey to a degree, find answers in our policy and procedure guide.