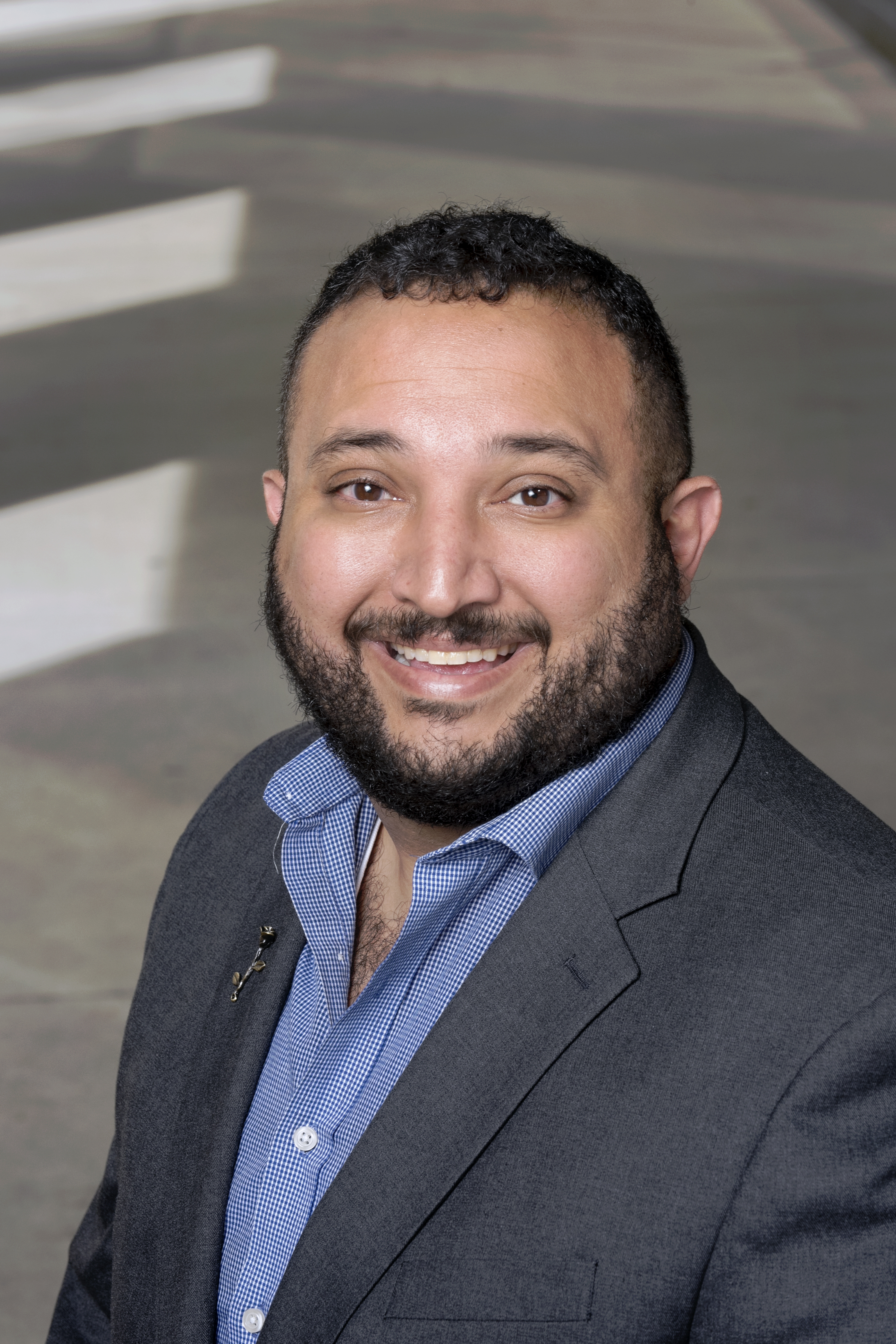 Titles and Organizations
Assistant Director, Graduate Student Life, University Life
PhD Candidate, Cultural Studies
Contact Information
Phone: (703) 993-5582
Email: aderay@gmu.edu
Campus Address: Student Union Building 1 (SUB 1), Room 3324
Mailing Address: 4400 University Drive, MS 2A4, Fairfax, VA 22030
Biography
As the Assistant Director of Graduate Student Life, Austin A. Deray's (he/his/him) primary focus is Diversity, Equity, & Inclusion, Community Building, and Well-Being initiatives & programming for Mason's graduate and professional student populations and oversees the management of the units communications. Austin joined the Mason community as a Graduate Professional Assistant for Graduate Student Life in August of 2016, after over ten years working in higher education both as a faculty member and Higher Ed professional.
As a doctoral candidate in Cultural Studies, Austin's research interests look at the lived experiences of students of color in historically white fraternities. His current fields of research are titled "From Men's Studies to Masculine Theory" and "Film and Media Studies," both focusing masculine identity formation and historical evolution. Austin's working title for his dissertation is "The Meanings of Fraternity?: An Ethnographic Look at the Interactions of Race, Ethnicity, Sexuality, and Class within Interfraternity Council (IFC) Fraternities."
Austin has a BA in European History, focusing on early modern European religious interactions between Abrahamic faiths communities. His graduate work was in both Medieval History, with an emphasis on Norman/Plantagenet England and Capetian France, and Gender Studies, with a concentration on historical creation of collegiate masculinity. He has been an adjunct professor and lecturer at Georgia Southern University: Armstrong Campus and American University within the departments of Gender Studies and Race, Gender, and Cultural Studies, respectively. 
Austin is an avid reader and world traveler, most recently exploring the Grecian Islands of Crete, Santorini, and Mykonos. He is a devoted Gunner (Arsenal F.C.) and is open to discuss any argument uttered in earshot.